From the Desk of The Principal
My dear Parents and Children,
It gives me immense pleasure as the Principal of DPS in extending to our students, staff and to our greater school community a warm welcome.

Education system is undergoing a tremendous change and students are facing the turmoil. CCE system which was introduced in recent years has been modified & changed . Old conventional educational system in reformed pattern has been introduced by CBSE. We are committed to nurture the potential of every child, developing personal excellence in a caring environment.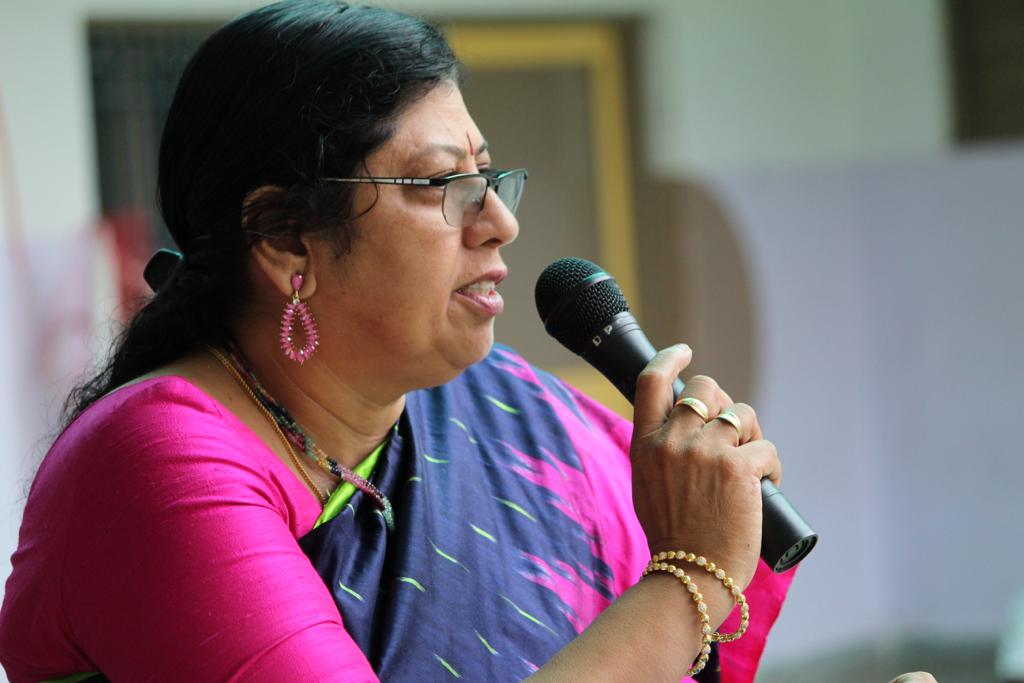 As a progressive Educational Institution, we provide collaborative, cooperative, supportive environment to foster innovation as well as support in teaching practices which are not only conducive to learning but deep rooted with our values. Today's students can be tagged as 21st century learners I feel glad to inform you that the school has geared up for the 21st century learners and all the classrooms has been equipped with smart boards.
We at DPS keenly support the pivotal, proactive role that an Educational organisation plays in the holistic development of each and every student. Offering our students the latest on curriculum enhancements in safe environment will continue to serve as our primary focus throughout their schooling years. We are sincerely committed to educate and bring up an emerging generation who possess a global perceptive and will be positive contributors in the society as a whole.
I am really thankful from the bottom of my heart to the parents, and the school management to support and make DPS a dream School.
Parents, students and the school authorities are a team and complement each other's efforts. I assure you all together we will work for the betterment of the students .
Wish you all another eventful and fulfilling academic year!
Usha Sureshkumar
Principal